Corporate Staff
The real strength of Premier Hospitality Management lies in the experience and knowledge of its management team. These Executives possess over 100 years of combined experience in the hospitality industry.
Premier Corporate Staff
Raj Patel, CHA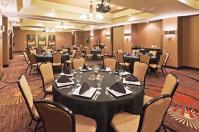 President and Chief Executive Officer
Raj Patel is a 2010 Ernst & Young Entrepreneur Of The Year finalist. Raj and his family moved from England to Durant, Oklahoma, in 1979, where they owned and operated a small hotel. He graduated from Durant High School in 1981 and went on to attend the University of Oklahoma through academic scholarships, majoring in Chemical Engineering and Chemistry. In 1992, he made the conscious decision to invest and make hotel management a full time profession.
As President and Chief Executive Officer of Premier Hospitality Management, Inc., Raj Patel is directly responsible for the acquisition and development of the current properties in Premier's portfolio. He has developed business relationships to assist Premier in reaching its strategic growth goals. His ownership attitude and responsibility of the bottom line has been instrumental in the development of the corporate philosophy, direction and vision of Premier's nineteen properties. He is responsible for leading and managing the ambitious goals of his executive team, driving and facilitating infrastructure improvements and ultimately balancing the company's desire to grow with adherence to its basic quality foundation.
---
Mina Patel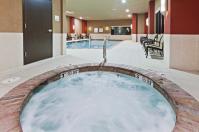 Executive Vice President
Mina Patel supervises loan administration, tax filing, property insurance and worker's comp for all twelve properties and the corporate office. She verifies the proper recording and filing of all corporate records, assists with capital improvement planning and developing property-reporting standards and the administrative organization and operational structures of the corporate office and other policies and procedures applicable to Premier.
---
Bill Hagen
Vice President of Finance
Bill Hagen joined Premier in September 2012 with responsibility for financial oversight throughout the enterprise.
Bill is a hospitality industry veteran who most recently served in Marriott International's Global Finance division. He was with Marriott for 13 years in operations and finance, with responsibilities as a General Manager and in various corporate positions including Regional Director of Operations, Manager of Capital Accounting and Director of General Accounting.
Bill's prior experiences include almost two decades of entrepreneurial success in founding independent hotel and restaurant management companies, and property-level accounting responsibilities with Four Seasons Hotels.
Bill holds a Bachelor of Science degree in Hotel Administration from Cornell University.
---